Rational Funk Now Live on Youtube!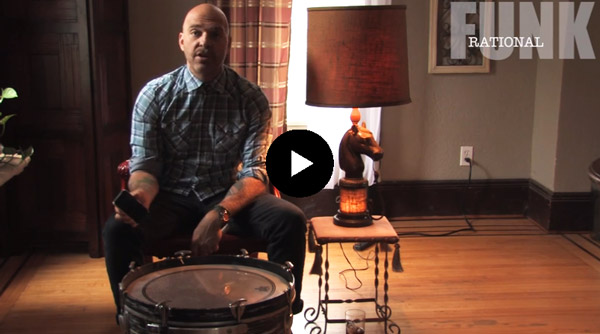 Dave's new instructional video series RATIONAL FUNK WITH DAVE KING is now live on YouTube. Check it out →
Latest Blog Post
AUG 2015
hello friends of love. friends of goodness. friends of red lobster's shrimp fest. friends of parolees and pitbulls. friends of good espresso and red wine. friends of ben affleck is clearly a complete born douche opinion. friends of the Dio record "Holy Diver". friends of chicken salad. friends of milk duds. i love you. i said it and i meant it. yes.
READ MORE →
The Bad Plus on tour...
JUNE
10 New York, NY -- Highline Ballroom**
11 Albany, NY -- Albany Riverfront Park**
12 Washington, DC -- The Hamilton**
13 Philadelphia, PA -- World Cafe Live**
18 Seattle, WA -- Dimitriou's Jazz Alley**
19 Seattle, WA -- Dimitriou's Jazz Alley**
20 Seattle, WA -- Dimitriou's Jazz Alley**
21 Seattle, WA -- Dimitriou's Jazz Alley**
23 Victoria, BC -- The Victoria Jazz Society**
24 Vancouver, BC -- The Vogue Theatre**
25 Saskatoon, Saskatchewan -- Sasktel Saskatchewan Jazz Festival**
26 Edmonton, Alberta -- Francis Winspear Centre for Music**
28 Montreal, QC -- Maisonneuve Theatre De La Place Des Arts**

July 2015
THE BAD PLUS JOSHUA REDMAN
04 East Sussex, GBR -- Love Supreme Jazz Festival**
04 Penedes, ESP -- Banco Sabadell Vijazz Penedes**
05 Paris, FRA -- Esplanade de la Defense**
06 Copenhagen, DNK -- Kulturhuset Islands Brygge**
07 Stuttgart, DEU -- Jazz Open**
08 Mannheim, DEU -- Enjoy Jazz Summer**
10 Istanbul, TUR -- Istanbul Jazz Festival**
11 Rotterdam, NDL -- North Sea Jazz Festival**
13 Umbria, ITA -- Umbria Jazz Festival**
14 Montreux, CHE -- Molde Jazz**
16 Molde, NOR -- Heineken Jazzaldia**
18 Alicante, ESP -- Fijazz Festival**
20 Albinea, ITA -- Villa Arno**
22 Langnau, CHE -- Langnau Jazz Nights**
24 Fano, ITA -- Corte Malatestiana**
25 San Sebastian, ESP -- Jazzaldia**
27 Marciac, FRA -- Chapiteau de Marciac**

September 2015
12 Paris, FRA -- Philharmonie de Paris*
23 Bogota, COL -- Teatro Libre de Chapinero


October 2015
THE BAD PLUS JOSHUA REDMAN
13 Hanover, NH -- Spaulding Auditorium, Dartmouth College**
15 Toronto, CAN -- Massey Hall**
16 Chicago, IL -- Symphony Center**
17 Madison, WI -- Wisconsin Union Theater**
18 Carmel, IN -- The Palladium**
20 Columbus, OH -- Wexner Center for the Arts, Ohio State University**
22 Saratoga Springs, NY -- Zankel Music Center**
23 Saratoga Springs, NY -- Zankel Music Center**
25 Boston, MA -- Berklee Performance Center**




















---