Rational Funk Now Live on Youtube!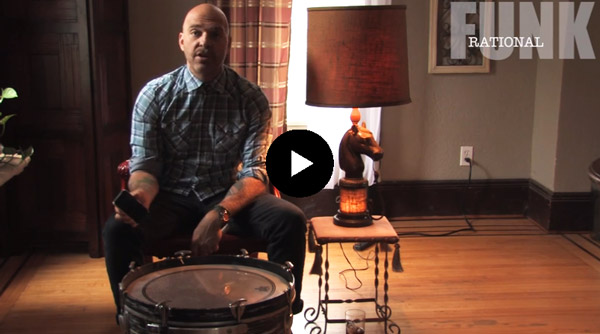 Dave's instructional video series RATIONAL FUNK WITH DAVE KING is live on YouTube.
Latest Blog Post
Updated October 8, 2017
Oct 1 - The Ardmore Music Hall - Ardmore PA
Oct 2nd - Chris Speed Drew Gress Dave King trio - Quinns Beacon NY
Oct 3rd - Broken Shadows (Tim Berne Dave King Reid Anderson Chris Speed) - Korzo Brooklyn NY
Oct 6th - John Zorns Bagatelles with Chris Speed Chris Tordini Dave King - Skirball Center NYU
Oct 7th - The Bad Plus Bill Frisell Tryon Festival Theater - Urbana Illinois
Oct 8th - The Bad Plus The Bad Plus Bill Frisell - Lincoln Theater Columbus OH
Oct 9th - Dave King master class - Ohio State University
Oct 10-15 - The Bad Plus Bill Frisell - The Village Vanguard NYC
Oct 17-30 - Craig Taborn Daylight Ghosts European Tour
Oct 31st - Trick or treating with my young son and a few of his smart ass friends
hi you ole rattlesnakes……. you ole ping pong paddles……... you ole fans of school lunch in the 70's……..you of the music lover earth community……..you of the molten cake from Ruby Tuesday's loving naughtiness……you of the………fuck this.

I MISSED A COUPLE OF MONTHS OF UPDATES!!!…….YOU ALL MUST BE TOTALLY LOST WITHOUT THEM!!!…….WHAT WILL YOU DO WITHOUT MAY AND APRIL GIG UPDATES FROM THE DAVE KING DOOFUS FACTORY??