Rational Funk Now Live on Youtube!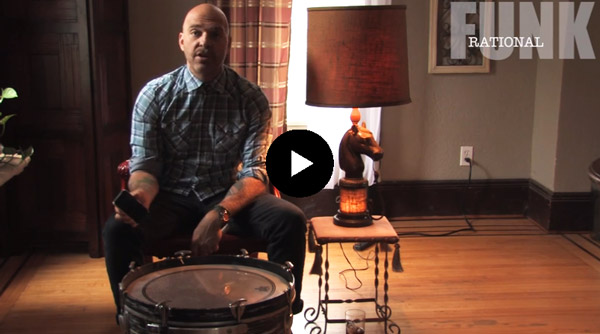 Dave's new instructional video series RATIONAL FUNK WITH DAVE KING is now live on YouTube. Check it out →
Latest Blog Post
FEB 2015
hi to all who stumble upon my dumb site. how are you? how is your bad leg? how is your dog that has rabies? how is your seasonal depression? mine is bad. how is your aunt with the black teeth? how is your shitty landlord? mine is the bank and its satanic. my drum videos are still going strong! that's because i'm mentally ill. how are your successful projects? mine are the same.........borderline "art" meets a wounded horse. hey!.......did you ever have that person killed? no way!!! how's your coffee shop idea? mine hasn't found the path past the kinkos conference room meeting that i had 7 years ago where i said "people can drink their expensive coffees while there is an MMA fight going on in front of them". no takers.
READ MORE →
The Bad Plus on tour...
February 2015
27 Quito, ECU -- Fundacion Teatro Nacional Sucre
March 2015
25 Holland, MI --
Knickerbocker Theatre
27 Knoxville, TN --
Big Ears Festival, Great Hall

April 2015
12 Dublin, IRL — National Concert Hall*
17 Amsterdam, NDL — Bimhuis*
28 New York, NY — Blue Note
29 New York, NY — Blue Note
30 New York, NY — Blue Note

May 2015
01 New York, NY — Blue Note
02 New York, NY — Blue Note
03 New York, NY — Blue Note
24 Seoul, KOR — Seoul Jazz Festival @ 88 Olympic Park
26 Wollongong, AUS — Wollongong Conservatorium of Music
27 Sydney, AUS — Foundry 616
28 Sydney, AUS — Foundry 616
29 Melbourne, AUS — Melbounre International Jazz Festival
31 Canberra, AUS — The Street Theater
* - The Bad Plus performs Ornette Coleman's landmark album Science Fiction with Tim Berne, Sam Newsome and Ron Miles!
---